Roll over image to zoom in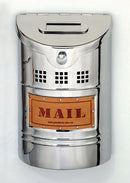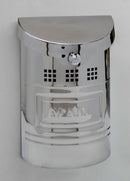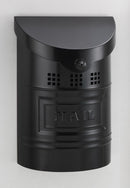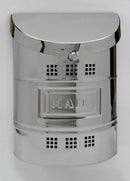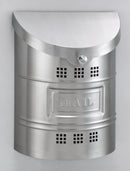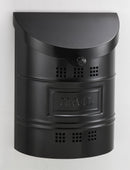 Description
E1 & E2  MODERN STYLE Mailbox
The E1 and E2 mailboxes have a monolithic appearance with a  subtle curved front design featuring see through perforations. The sloped top allows for easy viewing and retrieval of contents.
Both E1 and E2 mailboxes are crafted from 20 gauge stainless steel and are available in a polished or satin finish. The painted version is made of galvanized steel finished in a powder coat satin black paint.
Installation
View all installation guides
******It is always recommended to contact your local postmaster prior to installation. While most of our mailboxes are USPS-approved your local postmaster may have additional preferences and requirements in terms of mailbox types and installation location******
Review on recent purchase of E-1 mailbox
Beautiful, stylish, unique. Couldn't be happier.
Purchased the same one after we moved!
First bought this 5 years ago. We moved recently, and although I shopped around, nothing came close on looks and function so we wound up with one of the same! Love it. Note that you need to coat the black satin with turtle wax periodically to protect the finish. We didn't with our first, and had some bubbling of the finish after 5 years.
Perfect size and style
Needed a small, vertical mailbox for a tight space near my door. The small size fits perfectly and looks great.
Payment & Security
Your payment information is processed securely. We do not store credit card details nor have access to your credit card information.